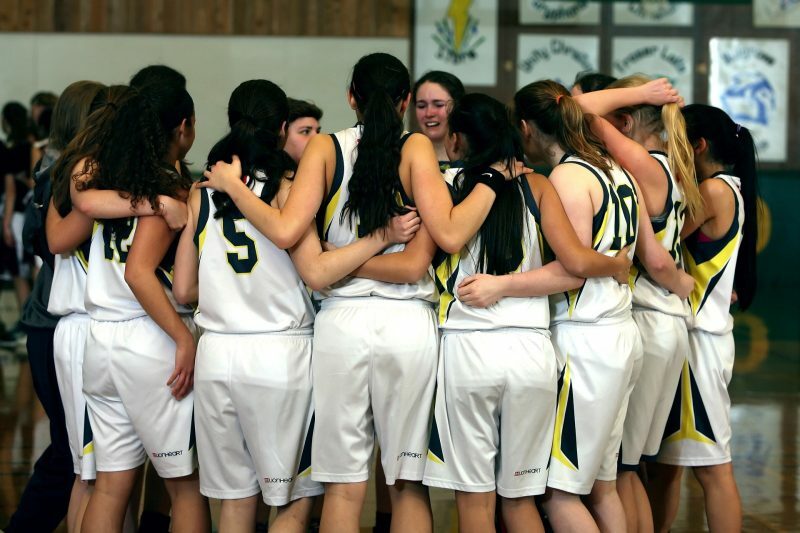 How Quality Basketball Team Uniforms Help Raise Your Game
Uniforms are an important part of any team sport but particularly in basketball. Basketball is a fast-paced sport, with each player having specific roles to play both on and off the court. Being able to identify your players is easily one of the most important parts of playing the game.
UNIFORMS HELP WITH TEAM RECOGNITION
Easily recognisable basketball team uniforms not only help your team to feel proud walking into any new situation but also assist with recognition from opposition players and spectators. The latter means that your players can have their family members easily pick them out from the crowd to provide moral support.
Extending recognition on the court also helps your players to pick each other out during gameplay. High-quality uniforms have crisp lines and sharp colours, allowing teammates to distinguish one another easily. This helps when making split-second decisions, like who to throw the ball to or the best positioning for a new play.
Finally, recognition can also help your players to gain notoriety. Vivid colours and well-looked-after uniforms can create sponsor demand, as well as strike fear into the hearts of opponents. They will give your players an edge over the competition.
HIGH-QUALITY UNIFORMS ARE COMFORTABLE
Probably the most important part of wearing a uniform is suitability for the sport. Basketball requires a lot of quick movements, with changes in direction and spinning on a dime to misdirect attention.
Just like you wouldn't send your players out on the court in poor-quality footwear, you also need to make sure that the uniforms you purchase are made from high-quality materials. This gives your players the flexibility and freedom to move comfortably, helping to protect them from preventable injuries.
This also enables players to last longer on the court. If you have comfortable, breathable material for your uniforms, that aren't itchy and scratchy, then your players will be able to focus on the game, rather than on how sweaty, tired and just plain uncomfortable they are.
Ultimately, whether you are playing in a professional league, or you have a kid just starting to show interest in their local team, you will need to purchase a uniform at some point. Why not make sure that it is a comfortable, high-quality uniform so you get the best bang for your buck?
VORTEX SPORTSWEAR
Enter Vortex Sportswear.. This Australian brand has taken the country by storm, with teams all over Australia repping their merchandise. So what is the Vortex Sportswear difference, and why is it so wildly popular?
Vortex Sportswear offers uniforms for all ages, sizes and designs, with basketball team uniforms for adults as well as youth basketball uniforms. They also offer other sport apparel, so you can purchase all your sporting needs to keep yourself or your child ready to go throughout the year.
Vortex Sportswear offers their own design program, with an easy-to-use customisation process available with a few clicks on their website. They also offer a variety of price points, with products to purchase on a budget that are still elite quality garments.
Whatever your budget, a custom design is possible, with experimentation tools available to change colours, designs and text styles. Vortex Sportswear also offers design enquiries, so you can contact the team directly for input to make a professional quality design.
Orders are sent out to you with an easy and convenient postal service. If you happen to be local, you can speed the process up with pick-up Monday to Friday from Carrum Downs.
Usually, orders take between two to four weeks to process, with the busy period between March-May and August-November. If your team is starting play between those times, give yourself a little extra time so your players can have the best quality uniforms from the start.
You can buy as many or as few uniforms as you like—there's no minimum quantity needed. Vortex even keeps your uniform design on file so as new members join, you can quickly and easily make them part of your team with an official team uniform.
NOTE: Please make sure to check your desired numbers for association rules. Many associations do not allow numbers outside of those below, as they are difficult for referees to call. However, if you desire a number outside of these bounds, please check with your local association to ensure you are within guidelines.
4-15, 20-25, 30-35, 40-45 and 50-55
SUMMARY
Team uniforms are an essential part of making your team feel cohesive and well put together, as well as making sure that your players are able to recognise each other on the court.
For the most comfortable fit, and the biggest choice in design options, try and discover the Vortex Sportswear difference for yourself. Create your own custom jersey here.