Readymade Uniforms
Looking for quick and hassle-free uniform solutions? Our readymade uniforms are available in classic styles, pre-numbered and ready to go.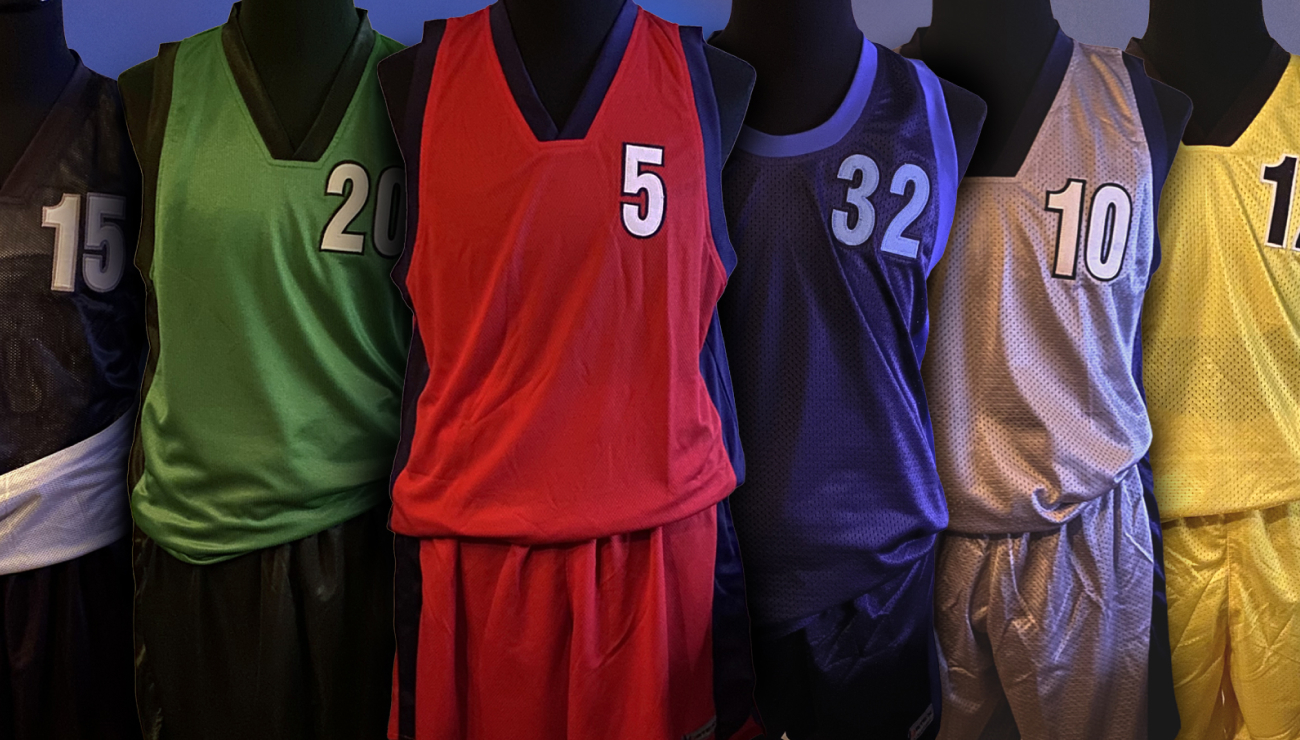 $69
Mesh Uniforms
Navy Blue & Royal Blue
Silver & Navy Blue
Yellow & Black
Singlet / shorts for $39
$75
Dazzle Uniforms
singlet / shorts for $43
$75
Cool Dry Uniforms
singlet / shorts for $43
$48
reversible Micromesh singlet
Classic Styling
Our readymade styles offer 6 classic colour combinations to provide a timeless and visually appealing option for your team's uniform. Our pre-numbered uniforms are ready to go, ensuring a cohesive and polished look.
Quality, Fit, and Convenience
Select from 3 colour combinations in mesh, 1 in dazzle, 1 in cool dry fabric and 1 reversible micro-mesh for optimal performance.
From 4XS to 5XL, we ensure the perfect fit for every team member.
Ready in a rush
Ready in a rush: Same-day shipping and pickup for cost-effective readymade uniforms.