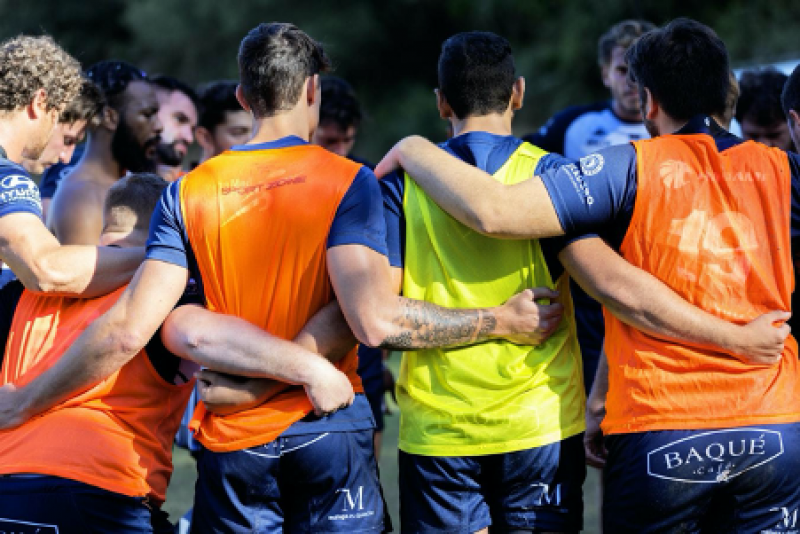 Keeping Your Mind As Fit As Your Body
The year has been challenging for everyone. Whether you have been struggling at work, dealt with at-home schooling or experienced financial hardship - these past few months have taken a toll on the best of us. Restrictions on group gatherings have not only made it difficult to socialise, they have also caused great disruption to our training schedules. And if you're anything like us, missing training might make you feel a bit blue. When even the upcoming NBL season is being postponed, it can be hard to stay motivated!

But being part of a team is more than just wearing the same basketball jersey. One of the great things about being part of a team is that we can rely on each other for support when times get tough.
"...local sporting clubs can have an important impact on a person's sense of belonging. An inclusive and supportive club environment is what we call a 'protective factor' – something that can positively influence a person's health outcomes".
- GOOD SPORTS.COM.AU


During these uncertain times, it's more important than ever to come together and have each other's back. With that in mind, we've listed some of our favourite tips to help keep your team member's minds as fit as their bodies!

CHECK IN WITH THE TEAM
The most obvious - but not always easiest - way to check in with your team is to ask how they are doing. Reach out to the players and ask how they are holding up, how their families are doing, and whether they need any help. Sometimes that is all it takes. It's also good to ensure everyone is across what services are available and that they feel they can ask for help if they need to. One way to do this is to send out an email to the whole team, listing the contact details of vital services such as Lifeline.
"Local clubs can have an enormous positive impact on members. The right club can provide a sense of belonging and connectedness that drives friendship, positivity and good health."
- GOOD SPORTS.COM.AU
ORGANISE TEAM WORKOUTS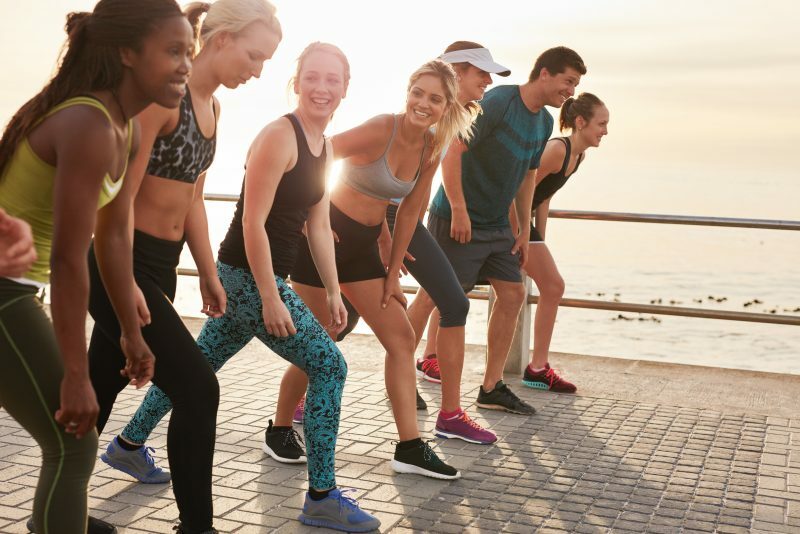 Depending on where you live in Australia, you and your teammates might be subject to certain COVID-19 restrictions. Luckily, there are still plenty of activities to explore outdoors. Even down in Melbourne restrictions are slowly easing now, and while we can't get on the court just yet - we can soon gather outside for non-contact sporting activities. In the meantime, you might want to get the team together for a game of golf, a tennis match or an outdoor group training session.

And if you are unable to gather in groups, why not get the team involved in an online fitness activity, such as a Fitbit challenge. We have seen some teams starting online chat groups or Facebook pages where the team members can share their fitness goals and cheer on each other's progress. It's a great solution for when you want to work out together, while staying apart.

"Human connection is such an important factor in maintaining good mental health. Being part of a team adds a support network that you wouldn't otherwise have."
- BEYOND BLUE
Even if your league is not yet up and running, organising get-togethers such as trivia nights, BBQ's or Family Fun Days are great ways to ensure everyone stays connected and feels supported.
SPOIL YOUR TEAM
Sometimes you just need a pick-me-up. As a team leader, you're well placed to know what would best cheer up your team. It could be anything! It's just another way to show the team you care. Send out a care package to each player with some nice healthy treats, or provide a giftcard to the playstation shop - whatever you think might improve morale amongst the players. Remember that the smallest gesture can make the biggest impact.
And if you're in one of the lucky leagues across the country already preparing for a return to play, now is a great time to get your team excited about upcoming seasons.
We might be a bit biased here, but we reckon one of the best ways to build enthusiasm and belonging within a team is through the uniforms. This period post-lockdown but before the season starts, is the perfect time to update those old basketball jerseys and give the whole team a fresh look for their long-awaited return to the court. So if you're looking to treat your team with a gift that says "We're back and stronger than ever", you might want to check out our selection of uniforms. You can even get input from your team and design your own jerseys.
IN IT TOGETHER
There's no I in Team. If we work together and support each other we can come out the other end of this pandemic more connected, motivated and stronger than ever. Remember that with fit bodies and healthy minds, we become better players, better friends and have a greater chance at bringing home the championship cup!