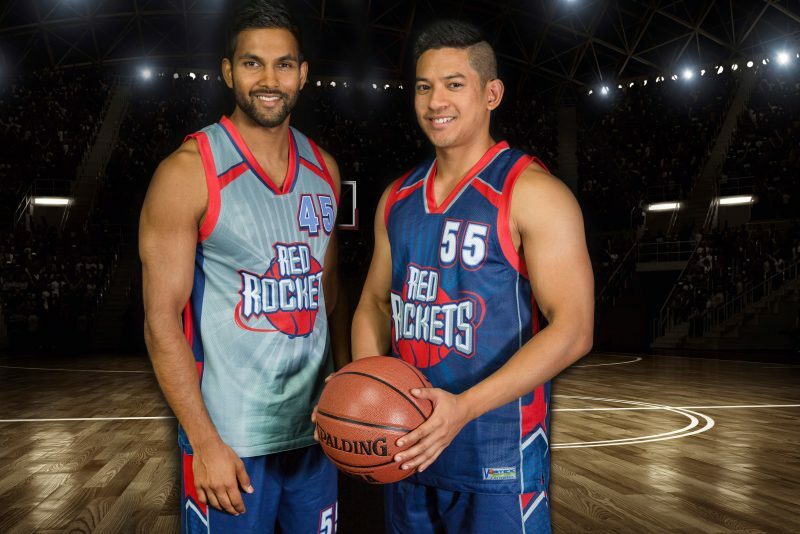 Playing For The Team
Along with all the fun of the game, sport teaches valuable life skills and lessons. And what better sport than basketball to learn character-building lessons on attitude, leadership, self-discipline and team playing.
True team players don't just play on the team, they play for the team! To win games players have to be prepared to put aside personal goals and make sacrifices for the team. Focus, pull together and fulfil your individual role for the good of the team. Even the great Michael Jordan didn't win any championships until he learned to involve his teammates by trusting them and distributing the ball.
Hiran, long-time player and Vortex Designer, shares his thoughts on the key elements of being a team player:
- BE STRATEGIC: Always pass to a team mate in a better, more open position than you
- BE SUPPORTIVE: Help a team mate out by running for them when they have the ball - make their pass easier
- BE GENEROUS: Get other players involved – just getting them to touch/ dribble or pass the ball helps build their confidence
- BE FAIR: If the ball regularly stops with you and your 'I have to score' mentality causes you to hog the ball, take time for a rethink
- SHARE: If you're regularly playing 'isolation' basketball i.e. one-on-one against your opponent, change tack and get your team mates involved
And so it is with life . . . contribute, co-operate and share, do what needs to be done for a common goal. Even if you occasionally feel your contribution has gone unnoticed, your coaches and teammates will always know your value. Don't play for recognition or glory, play because you love the game.
And as the adage goes, "If you play your heart out for what your jersey says on the front, people will remember what it says on the back."