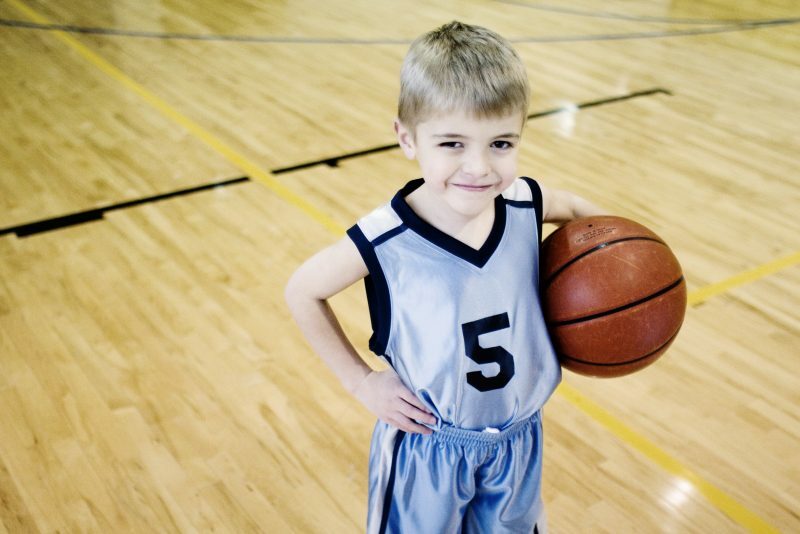 Kidz Who Ball
What's not to love about a little tacker rocking a cool basketball outfit.
A great sport for kids, basketball is ideal for improving fitness, agility, coordination, concentration and cooperation while gaining some new friends along the way. The tricky question can be when to start your Mini-Michael Jordan-in the making. While some kids are fine starting earlier, it seems that at around 6-7 years a child is more likely to be emotionally and physically ready for organised team play and can more readily pick up the rules and skills. As kids develop at different rates, it might help to ponder these points before you sign on the dotted line. Does your youngster have:
* Social skills and the ability to play well with others
* Sufficient attention span to last a game of basketball
* The physical coordination needed for the basic skills of the game
With ticks in these boxes there's less chance of frustration with understanding the rules or a lack of playing skills putting a newbie off at the get-go. So get ready to watch your littlie tear up the court while absorbing valuable life lessons in team work, winning and losing, sharing and perseverance.
Now comes the fun bit – getting the kit together. While some parents go all gooey at the sight of little kids swamped by their jersey with big, baggy shorts hanging below their knees, others like uniforms to fit well from day one. Whatever your preference, given the way kids grow like mushrooms, starting with a uniform on the big side makes good economic sense. Vortex uniforms range from Budget through to Elite and Sublimation. Less design detail is usually best for little kids' uniforms as designs are scaled down to produce the smaller sized garments (2XS – 4XS).
Sizing of uniforms is unique to each supplier, so here's some top tips for selecting Vortex sizing for your child's uniform:
* The Golden Rules for the best fit are found on the Sizing Charts page on our website
* Always use a top that fits your child well to gauge the measurements applicable to the uniform orderand lay it out on a flat surface
* The elasticised waist and the cord tie mean the waist of an initially big short can be pulled in to fit and loosened as they grow
* The team at Vortex are big on customer service - they want what you want! So should your child's build vary considerably from the sizing chart, e.g. extra tall and slim, then have a chat about customised ordering. All part of the Vortex experience.
Go Kids!