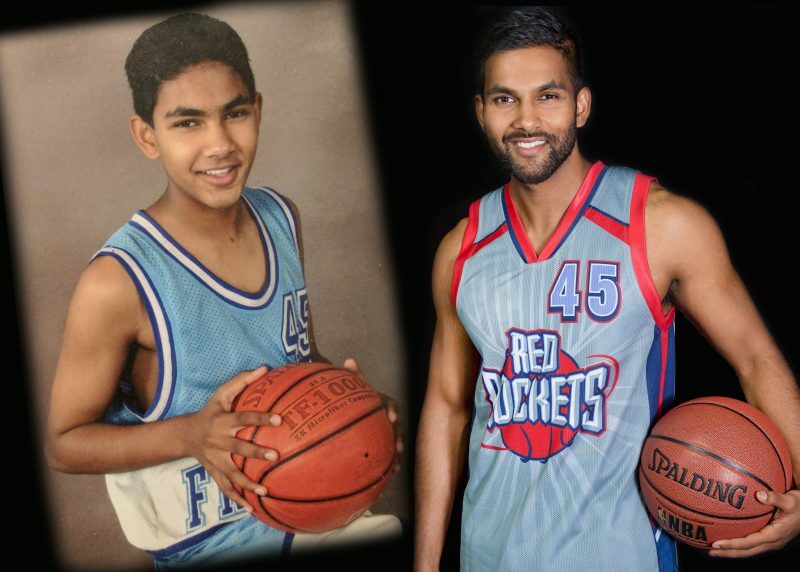 The Life Cycle Of A Rep Player
Like a gift that keeps on giving, basketball can throw benefits your way through many ages and stages of life. Vortex graphic designer Hiran shares his journey into and beyond playing Representative Basketball.
As a 10 year old, what started as just a great way to catch up with friends and keep my day busy, soon became a way of life. A newbie with little shooting or dribbling skills, my first game for St Francis Xavier primary was nerve wracking. And then, totally hooked by the start of secondary school, it was a pretty big deal to be selected to play Representative for the Frankston Blues and get kitted out in the Blues' distinctive sky blue gear.
And that's when my basketball experiences ramped up to a whole new level:
- Big lessons in discipline and commitment
- High intensity sport preparation and conditioning; stretches, warm-up
- Challenges; stepping outside my comfort zone to establish my position in a new team at a higher more competitive level
- Social skills; new personalities - new team. Travelling to tournaments around Victoria speeds up team chemistry and build friendships.
- Variety: with Rep teams changing season to season there's always a variety of new people to meet
- Upgrading skills, techniques and strategies; developing on-court IQ, adopting new drills and methods of tackling in-game scenarios.
Entering VCE studies after 5 years of the high intensity and considerable time demands of Rep, there was just too much going on to keep playing. While my mind needed the break, my body definitely missed the constant physical workouts.
After picking it up again at Uni, I find basketball (playing domestic now) a great way to keep fit and relieve stress. It's a buzz meeting people who love to play as much as I do and I've made some great friendships on the court. Some of the guys I played Rep with pursued basketball to the next level at their local club or league while others went on to play college basketball in America. Some, like me, slipped back into a more social game through domestic comps. Other guys moved sideways to play other ball sports like football and soccer.
From socialisation, increased fitness and well being to sharper hand-eye co-ordination, basketball at any level delivers an abundance of benefits.