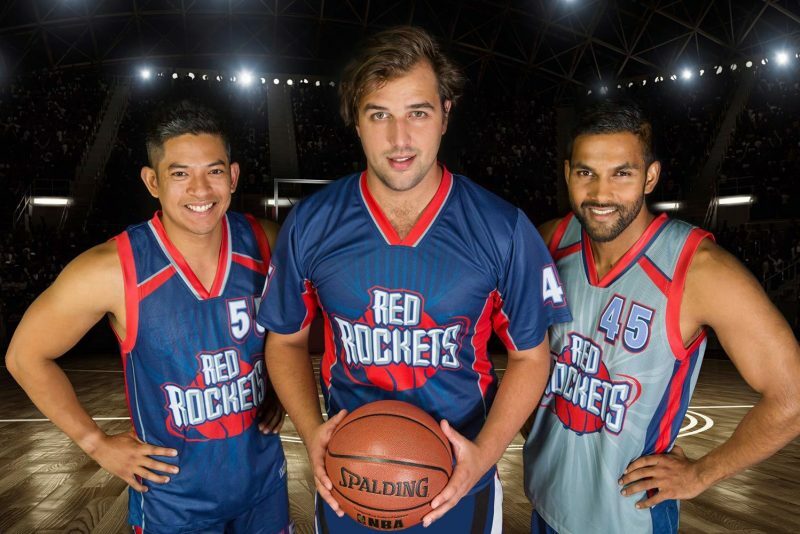 Dont Be scared Of The 'S' Word
Fear the 'S' word no more as Erin, who heads up the Vortex design team and is a seasoned baller, gives us the low down on all things SUBLIMATION!
Noticed how most sporting jerseys are in printed style these days? Like AFL uniforms which have evolved to be dyed rather than in the traditional style; where the team's numbers and names are sewn on in fabric. This dye printing process is called sublimation. While many footy clubs have carried forward their traditional uniform design, sublimation allows for a lighter weight uniform and more detailed logos – a winner for the all-important sponsors. Some newer clubs, like Brisbane Lions or Gold Coast Suns, have taken full advantage of sublimation to illustrate the team theme.

These same principals apply to basketball uniforms; they can be lightweight in a traditional design or highly creative and detailed which is popular with many clubs and their sponsors.
And yet, isn't there also a distinction and certain nostalgia in a timeless sewn on uniform?
br
What the heck is sublimation?

Sublimation is the process where the design is permanently dyed into the fabric using high quality inks. Fusing the ink INTO the fabric (as opposed to being printed ONTO the fabric as in Direct to Garment or Screen Printing) results is a more durable garment.
Why Sublimation?
* Allows for more complex and detailed designs; colours, shades and graphic design
* Sublimation printers can produce up to 256 different shades of each colour making the colour denser and giving you the ability to incorporate shading or transparency
* Sublimation also provides the option to print high resolution photos directly onto your uniforms with vibrant colours bringing your images to life
* Provides the opportunity to create an all-over design from front to back/seam to seam
* Unlimited colour options using specific colour codes – Pantone
* No cracking, peeling or fading
* Suitable for small quantity production and small re-orders (with Vortex)
* A smooth design maximising comfort
* Add as much to the design as you like without adding to the cost
br
Tips for creating your sublimated uniform
* Research on line, the options are endless. Found one you like? Let us know directly via email and we'll recreate and improve any design or alternatively tell us your ideas for a custom design.
* Check out our sublimated uniform page for sublimation examples.
Golden rules of sublimation
1. Just because you can doesn't mean you should – Just because you have the option to add as much to the design as you want, it doesn't mean you should. A lot of designs work due to their simplicity. A semi-transparent pattern often works best with a simple bold team name or logo.
2. Add A Logo – The more professional-looking uniforms utilise logos and a team name – be original with a logo and team name to give your uniforms that extra edge. Ask us today for your own complimentary custom design.
3. Colours – Keep colours to a minimum (not including logos). The best rule of thumb is to stick with 3 main colours – Main, Secondary Colour and a Trim Colour.
Here's some great examples of sublimation in action:
1. The American All Star uniforms West/East – Complex design and patterns
2. The Golden State Warriors Uniforms – Leg Patterns and Great use of logos
3. The San Antonio Spurs – US Army edition uniforms – Background pattern
4. Duke University Uniforms – Back pattern example, simplicity of colours