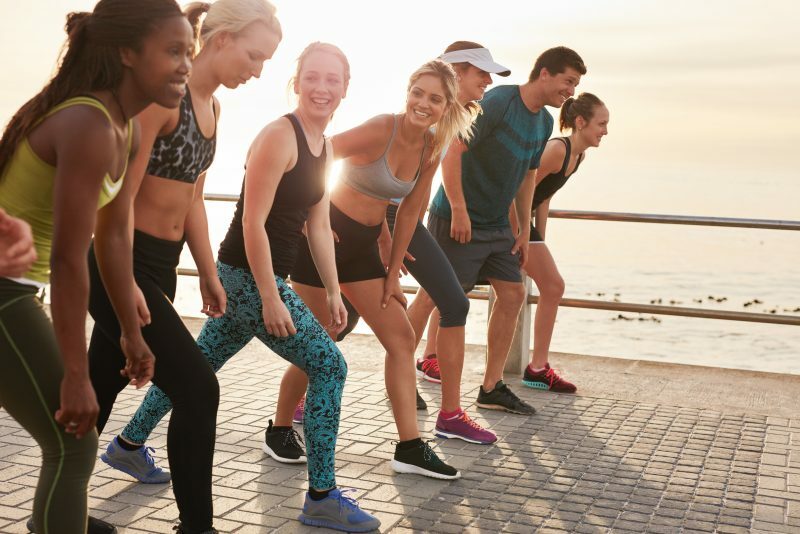 Build A Between Seasons Advantage
Thanks to Danielle Grant for creating this program designed to give you the edge for next season. An accredited exercise physiologist, wellness coach and personal trainer, Danielle has owned and operated Reach Your Peak PT in Mornington for 17 years.

Want to get the upper hand while there are no games on in between seasons? I've got a great workout for you -commit to completing it a couple of times a week and I guarantee you'll be super fit for next season. This program will help improve your overall fitness, recovery, strength, endurance, explosive power, agility & speed. Add in some work on your ball skills and you'll be good to go.

(Smug smiles permitted when your team members accuse you of secret training!)

Warm Up
1km run

1. 20sec Push Ups / 10 sec rest & 20sec Squat Jumps / 10 sec rest X 4 Rounds (4mins)
4 x 50m sprints (sprint up / jog back)

2. Burpees & Sit Ups (4mins)
4 x Suicides*

3. Dips & Jump Lunges (4mins)
Agility Course** x4 (up & back of each type - see video)

4. Hover & Side Shuffle (set up 2 cones 2m apart, touch the cones) (4mins)
1 x 400m run effort

Slow jog to cool down and stretch.

*Suicides
Set up 5 cones at 0m, 5m, 10m, 15m& 20m apart. Sprint from base to 5m and back, then to 10m and back, then to 15m and back, then to 20m and back. Rest for 30sec. Repeat another 3 times.

**Agility Course – change direction agility course (see YouTube clip)
https://www.youtube.com/watch?v=Mfusjl6i46o

Depending on your current fitness levels and available time, these exercises can be modified as required. If you're short on time simply do the 4 x 4min areas and you've got yourself a super quick 16minute workout that should all be in your high-intensity zone. For a longer workout simply increase the number of reps or increase the work time to 30/45/50 seconds and still keep the rest time to 10 seconds.

Get stuck into this program over the summer break and make 2017 your best season yet.