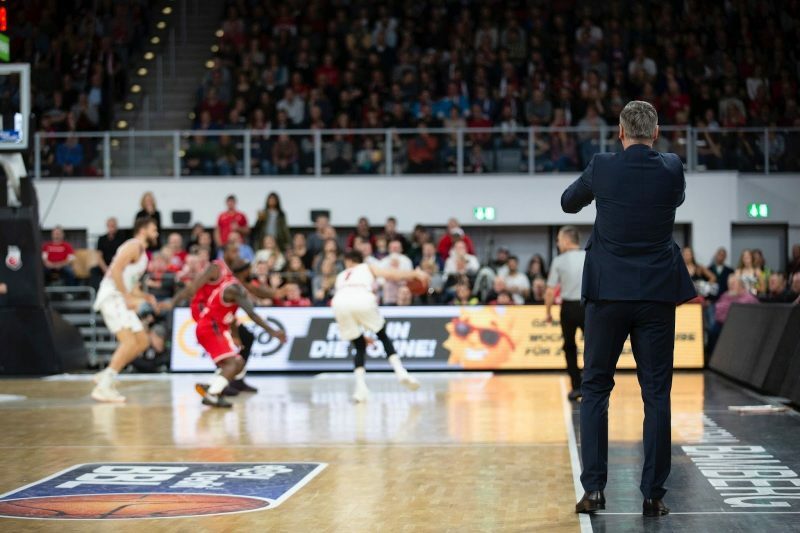 Learn From The Greatest How To Coach A Winning Basketball Team
It is no secret that basketball coaches can help create strong, high-performance teams. But how do we create strong, high-performance coaches? Experience on the court and knowledge of techniques and strategy are important, but it doesn't necessarily make a great coach. What really separates a good coach from a great one is passion and dedication.
So while having an epic gameplan or being a great motivational speaker might get you hired, genuinely having your heart in the game is what will make you stay - and thrive - as a coach.
We looked to some of the top basketball coaches in the world for advice on how to be a strong team leader, and they all echo the same message: stay positive, be constructive, and never stop the learning journey (this goes for both coach and players).
REMEMBER THE JOY OF PLAYING
While our competitiveness and desire to win is very real, the best way to get there might actually be to relax a little bit. Regardless of whether you are coaching a pro-league team or a youth team, a positive outlook and a humble approach is key to gaining your players' trust and respect. When it comes to training children or young people it is extra important to ensure they retain the air of fun and playfulness.
Do you remember what first made you love the sport? For most of us, those memories are tightly linked to friendship, laughter and friendly rivalry with neighbouring teams or schools. That's the kind of atmosphere we want to recreate, at least for a short moment at each practice. This helps keep the players' spirit up and bond as a team.
One great strategy we often see used by junior and recreational league coaches is that they avoid calling out specific players when a mistake is made. Instead, they take a more collaborative approach by stopping the game momentarily to walk through what the best practice is and allowing the whole team to learn and grow together. That way, the one player is saved the embarrassment of being called out and the whole team benefits from the learning.
"It is important to be enthusiastic, patient & be a great communicator. Most importantly…have fun!"

- CHERYL CHAMBERS, SOUTHSIDE FLYERS WNBL HEAD COACH & OPALS ASSISTANT COACH
Positive reinforcement always works better than punishments and negative feedback. While all players benefit from constructive feedback, it's usually better to discuss that with them in private. Great achievements and improvements, however, are great to celebrate publicly - as long as you do it together as a team!
COMMIT TO LEARNING AND SKILL DEVELOPMENT
No matter how many years' experience you have, or how successful your career has been to date - a good coach never stops learning. Just like basketball players need practice to retain and improve their game, coaches need to commit to learning and skill development to continue performing well for their team. Being interested in new trends and techniques and improving your leadership skills also sets a good precedent for the team.
Once your players see that you are committed to becoming a better and stronger coach, they are more likely to embrace change and improvements themselves and as a team.
"We advocate using the "compete to learn" approach to practise. It lets kids play and have fun while competing."

- TONY FRYER, SPORTS PSYCHOLOGIST AND COACH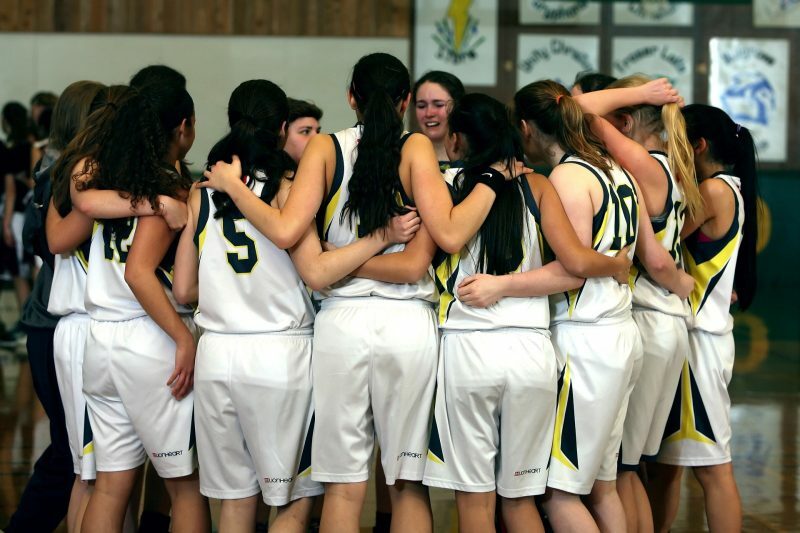 When you build a team culture that values learning and improvement, the players feel more comfortable trying new things, and daring to make mistakes. You can help drive this culture by practising effective questioning and listening actively to how your players respond. When we are solutions focused and commit to teaching instead of 'telling,' we help our players build confidence and learn more effectively.
BUILD CONFIDENCE IN YOURSELF AND YOUR TEAM
While this might seem like an obvious point, it cannot be understated. So much of our basketball performance relies on our ability to trust in ourselves and our team members. Your job as a coach is to ensure every player on your court has a healthy self-image, strong confidence, and a shared belief that the team is an undefeatable unit. The players need to feel like they can be themselves, embrace their strengths, and work on their weaknesses without being judged or bullied.
The strongest teams are those that encourage diversity, teamwork and support each other both on and off the court. If you can make your players feel comfortable and supported, they will work harder, perform better and be happier in their everyday life. Use every opportunity to highlight team progress and the player's individual strengths and enjoy watching their confidence grow over time.
"Form relationships with all [the players]. Give them the confidence and freedom to make plays and don't be afraid to coach them hard."

- PAUL MELLETT, DEVELOPMENT MANAGER, CITY OF SYDNEY ASSOC.
This same lesson applies to you as a coach. If you believe in yourself and trust your ability to lead and drive success, you will perform better and create a positive atmosphere on the court.
In summary, the key to being a great coach is to keep the game fun, never stop learning and focus on building a strong and confident team. Remember that winning a game or scoring a perfect three is a great feeling, but for most players, it is everything around it that makes the sport memorable.
Picture how you want your players to think of you in ten or twenty years time. How will they describe their 'old coach'? Imagine what you would like them to say, and then start showing up as that person today.

Bonus coaching tip from us: Boost your team spirit and morale with a fresh set of jerseys for the season. Check out our different styles or design your own basketball jersey here.