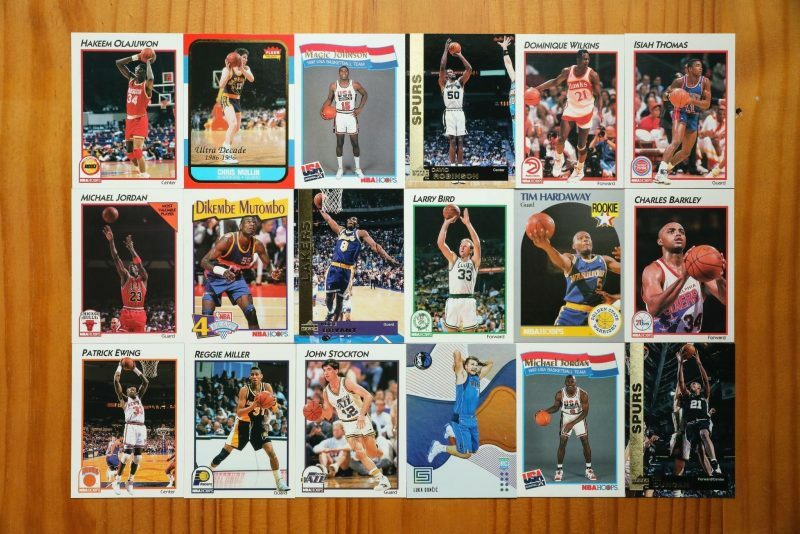 Legendary Basketball Memorabilia
SNEAKERS
Shoes are popular collectables for fans of almost any sport, and basketball is no different. If you could own a piece of sports history, shoes are an excellent choice, as there is often much evidence of them being worn by your favourite players - hopefully while scoring a legendary game-winning point on TV. Many fans see sports shoes as the very foundation that enables a player to perform at the best of his or her ability. Shoes are also often signed by the players before being auctioned off, which greatly increases their value.
Though these are some of the most popular sneaker memorabilia in basketball history, we're still on the fence about whether we'd give our whole inheritance to score a pair…
Michael Jordan's Converse Fastbreak shoes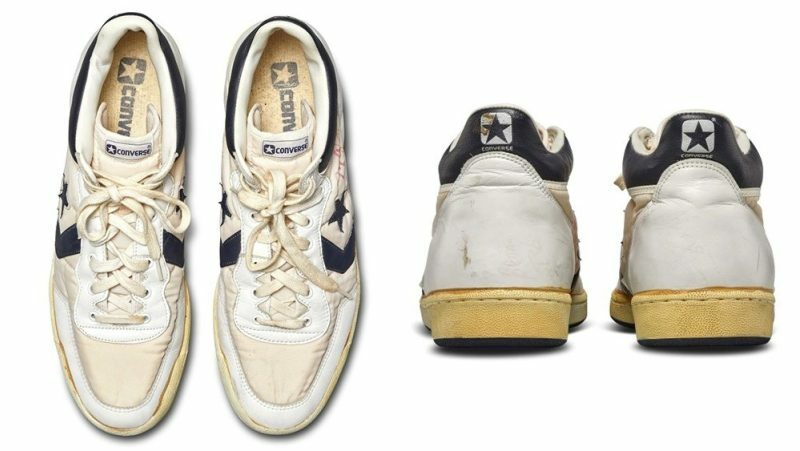 It comes as no surprise that anything Michael Jordan-related is both popular and considered precious. But these Converse Fastbreak sneakers are particularly valuable due to their golden history. These were the shoes Michael wore in the lead-in games to the 1984 Olympics, where USA went on to win gold. These iconic sneakers sold for US$190,000 in 2017.
Michael Jordan's Nike Air Ships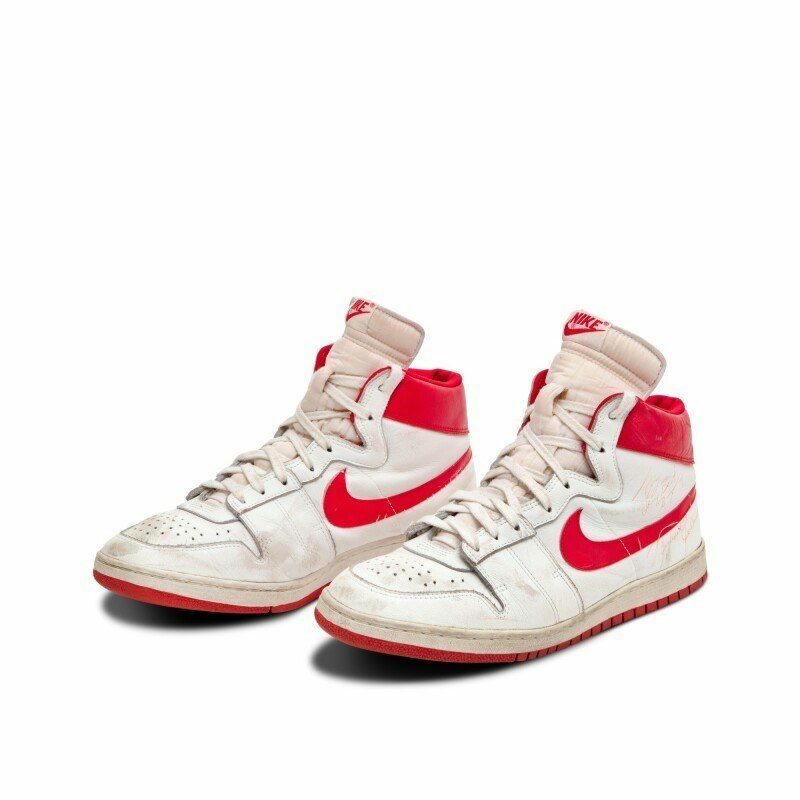 Another famous piece of Michael Jordan memorabilia is this set of Nike Air Ships. Worn in his rookie season, these are some of the first known kicks to be seen on the champion. Dated to his fifth-ever NBA game for the Chicago Bulls, Jordan wore these at a game against the Denver Nuggets on November 1, 1984. These bad boys racked up an incredible US$1.472 million at an auction in 2021.
Stephen Curry's 'Moon Landing' Shoes
Stephen Curry - recently crowned "the best player in the world" by Shaquille O'Neal - is one of Golden State Warriors top talents. But as it turns out, he is also a bit of a joker. Curry appeared on a podcast in December 2018, and said he didn't believe man had been on the moon. Though most listeners understood it as a joke, it caused a bit of a stir across the internet. Soon after the controversy he showed up to a match against the Houston Rockets in a pair of custom "Moon Landing" versions of the Under Armour 6s. Once signed, these iconic sneakers sold for US$58,100, with all proceeds going to the Stephen and Ayesha Curry Family Foundation to support STEM education in the Bay Area of San Francisco.
NBA CHAMPIONSHIP RINGS
NBA Championship rings Championship rings are a tradition that dates back to 1974, when the National Basketball Association (NBA) started awarding them to members of the team who won the NBA championship. The rings are branded 'World Champion' and feature the name of the recipient, their team name, team logo and the year they won the league. NBA Championship rings are made of gold or silver, and have been awarded to players, coaches and members of the executive front office over the years. These rings are small, rare and highly valuable - which makes them very attractive to basketball fans and memorabilia collectors alike.
Julius Erving's first Championship Ring
Julius Winfield Erving, often better known as Dr. J, is an old time basketball legend that played a big role in growing the American Basketball Association (ABA - the predecessor to the NBA). Through his career, Dr J managed to rack up both an NBA championship, was awarded NBA's 'Most Valuable Player' and received a range of NBA and ABA all-star awards and nominations. One of Erving's most prized memorabilia was his first ever Championship ring, which he received for winning the 1974 ABA with the the New York Nets. It sold for a staggering US$460,741, which at the time made it the highest ever take for a sports ring.
Metta Sandiford-Artest's 2010 NBA Championship Ring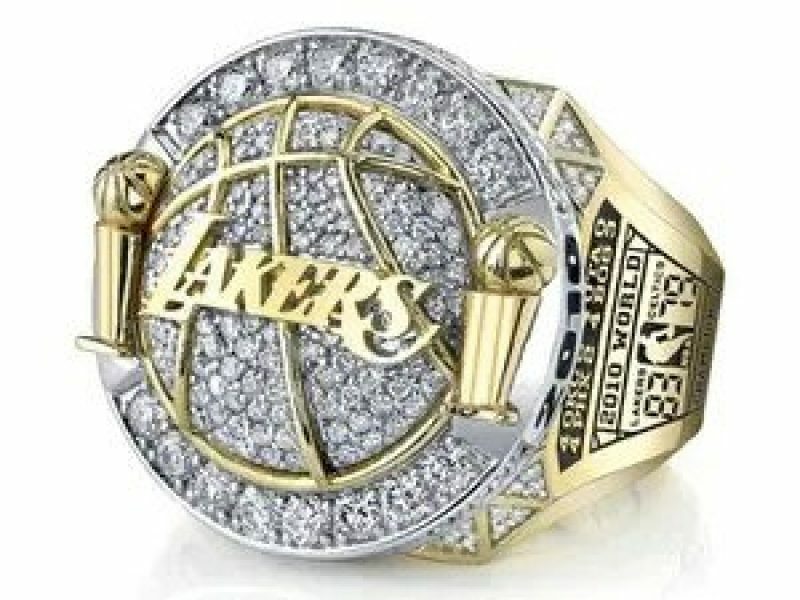 Metta Sandiford-Artest, formerly known as Metta World Peace and Ron Artest (birth name), is a former basketball champion for the LA Lakers and the Chicago Bulls (to name a couple). Metta sold his 2010 Championship ring to raise money for charity projects in his hometown of Queens, NY. "I want to reach that kid in Queens who's looking for that help," he said. The ring sports 16 diamonds and sold for more than US$500,000.
TRADING CARDS
One of the most popular (and sometimes very lucrative) sports items to collect are the trading cards. Did you know that trading cards still exist and are sold in some stores today?
'Triple Logoman' LeBron James trading card: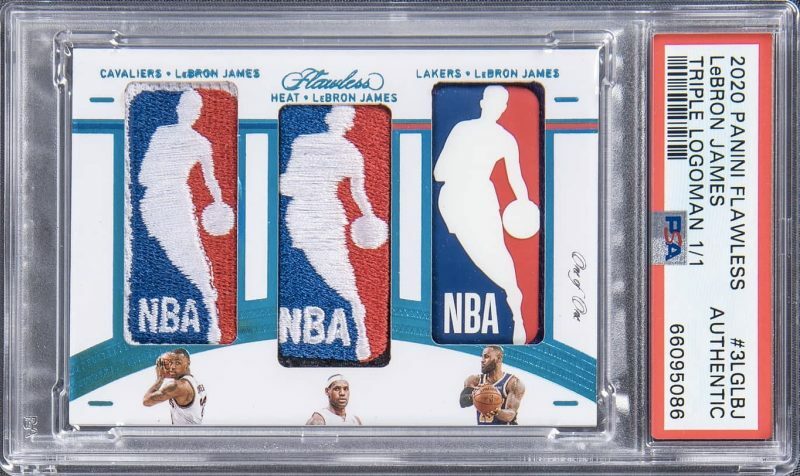 Though part of Panini's 2020-21 5-card "Flawless" collection, this is a unique trading card. It is the only one of its kind - featuring three silhouettes of 18-time NBA champion LeBron James. The silhouettes are patches retrieved from his basketball jerseys over the course of his career: from the Los Angeles Lakers, the Cleveland Cavaliers and Miami Heat. This card was sold at auction less than a year after its creation (June 2022) for US$2.4 million. Though that sounds like a hefty sum to most of us, it didn't come close to what some speculators expected.
Stephen Curry Autographed National Treasures Logoman Rookie Card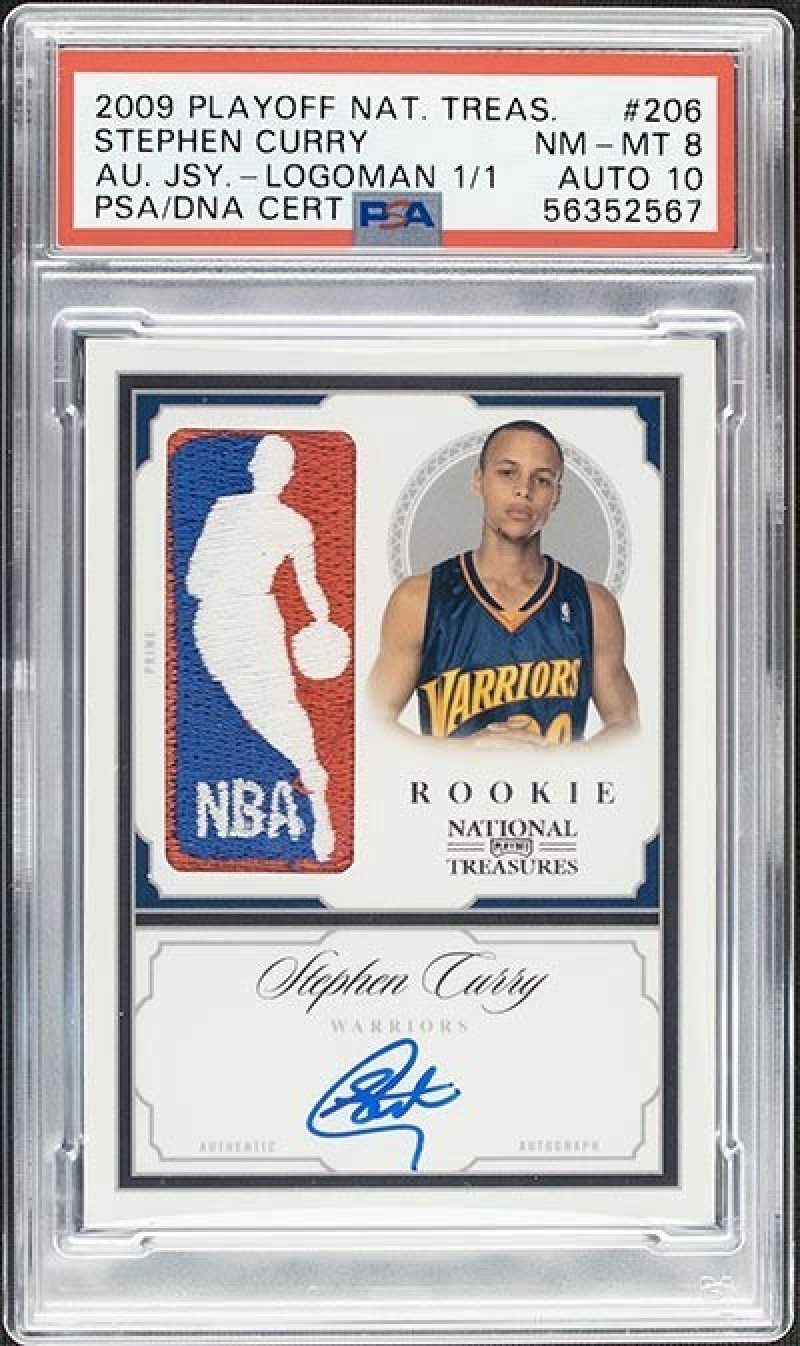 This is the most expensive basketball card ever sold (in July 2021). In fact, it was considered so valuable that it got bought up by Alt Fund II, an investment fund owned by alternative asset investment platform Alt. "We believe this card's upside is tremendous and represents the best of the best of the entire sports card market," said Leore Avidar, CEO of Alt. Dare to guess the price tag of this bad boy? US$5.9million.
FIRST BASKETBALL RULES WRITTEN BY DR. JAMES NAISMITH
A hero to us all, Dr. James Naismith first invented the game of basketball back in 1892. In his book, he outlines the 13 original rules of basketball, completely unaware of the huge impact it would have on the world of sports. The original rules book was sold for US$4.3 million in 2010, with proceeds from the sale going to the Naismith International Basketball Foundation. The sale contributed to various support services for underprivileged youth around the world. And what happened to the book, you might ask. It was donated to Kansas University, where Dr James Naismith first introduced the game - thus becoming the world's first basketball coach.
1998 NBA FINALS UTAH JAZZ'S COURT FLOOR

This is a bit of an unusual one, but in 1999 trading card company Upper Deck bought the Game 6 floor at the Delta Center. The hardwood floor sold for US$1 million. The court was most famous for previously hosting Chicago Bulls superstar Michael Jordan's last game. During that game, Jordan hit a game winning shot against the Utah Jazz. At the time it was believed that it would be Jordan's last game, but he ended up playing for a few more years after that. What the trading company ended up doing with the floor remains a mystery to this day.
Whether you're a hobby basketball card collector, memorabilia connoisseur, or simply a fan of the sport, we hope you enjoyed this introduction to the world of basketball memorabilia.
While you're here, why not check out our selection of basketball uniforms? You never know, it might be worth a dollar or two one day…