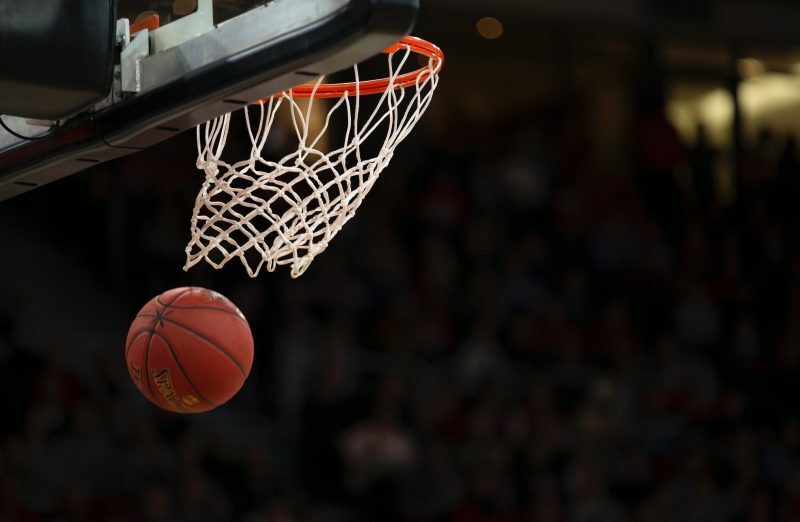 NBL Season 2021/22 Preview
With the end of the year approaching, many people's minds are shifting to Christmas and the New Year. But December is also an exciting time for Basketball fans in Australia, with the National Basketball League (NBL) season getting underway. So dust off your basketball jersey and settle in for our Season 2021/22 NBL season preview.

THE BASICS:
This year will be the 44th season of the Australian National Basketball League. In a slight change since last year, ten Teams will be battling it out for the ultimate prize - the Dr. John Raschke Trophy. And while the lingering effects of the pandemic means we will be in for a slightly shorter season - 140 games instead of the usual 162 - there will still be plenty of basketball action to keep us entertained this summer.
The season is set to begin on December 3, 2021 and finish on April 24, 2022, culminating in a traditional finals series. For those not too familiar with how the NBL finals series works, here is a quick recap:
The top four teams on the ladder at the end of the season will play off in the semi-finals, in a best-of-three game series.
First plays fourth, and second will play third.
The two winners will face each other in the Grand final, which is also a best-of-three game series.
LAST SEASON:
Before we jump into this year's action, let's set the scene with a quick recap of what went down last year.
A total of nine teams played off in the 2020/21 season. At the end of the season, Melbourne United stood clear on top of the ladder, while the Perth Wildcats were hot on their heels in second place. It would be these two teams that would win their respective semi-finals clashes and play off in the grand finale.
Melbourne United won all 3 of the playoff games (73-70, 83-74, 81-76) and were crowned 2021 Champions. No doubt this rivalry will continue on into the new season!
WHAT'S NEW:
As you may have noticed, last year's league of 9 teams has increased to ten - so who is the new team on the block?
After a 25 year long break from the competition, Tasmania will finally have a team in the NBL! Named the JackJumpers, this new team will split their home games between Hobart and Launceston. While there has been some debate over the chosen team name - a Jack Jumper is an ant only found in Tasmania that has a possible deadly sting that causes allergic reactions in some people - it is great to have basketball back in the island state!
NEW PLAYERS:
It's always exciting to learn about the new players joining the league, but this year has a particularly great lineup of fresh talent. Here are some of the best new players we will be watching out for on the court this season:
Matthew Dellavedova (Melbourne United)
A huge signing for Melbourne United, Matthew Dellavedova is coming off an eight-year career in the NBA, which saw him play in Cleveland and Milwaukee. It has been an eventful past few years for Dellavedova, having played a big role in the 2016 Cleveland Cavaliers championship win. Dellavedova also played an important role in the now famous Boomers' Olympic bronze medallist team at Tokyo 2021. He has been signed to Melbourne United for three years.
Michael Frazier (Perth Wildcats)
Not to be outdone, last year's other grand finalist has also been busy in the off-season, signing former Houston Rockets shooting guard Michael Frazier. The 27 year-old's wide wing span (203cm) gives him great flexibility around the court. "A player of Michael's calibre and versatility has no problem fitting into any system," Wildcats coach Scott Morrison said.
Chuanxing Liu (Brisbane Bullets)
Chinese centre Chuanxing Liu, who stands at an imposing 226cm, has been signed by the Brisbane Bullets. Signing on for two years, the former Qingdao Eagles player becomes the league's tallest player, surpassing Sam Harris at 221cm.
Zhou Qi (SE Melbourne Phoenix)
Teammate and fellow centre for the Chinese national team, Zhou Qi will be joining the SE Melbourne Phoenix. Measuring in at a lazy 221cm, Zhou Qi is sure to provide plenty of headaches for opponents under the rim!
FAVOURITES:
Who is tipped to take out the Dr. John Raschke Trophy this year:
Perth Wildcats
Sydney Kings
Melbourne United
SE Melbourne Phoenix
HOW TO WATCH:
With only 2 weeks until the first game, now is the time to make sure you're set to catch all the action. Every game of the NBL 2021-22 season is live and in HD via ESPN on Foxtel. For those without a Foxtel subscription, all games played on ESPN will also be available on Kayo Sports, while 10 Peach free-to-air will be broadcasting two NBL matches every Sunday.
Season opener is Tasmania JackJumpers vs. Brisbane Bullets at Mystate Bank Arena in Hobart.