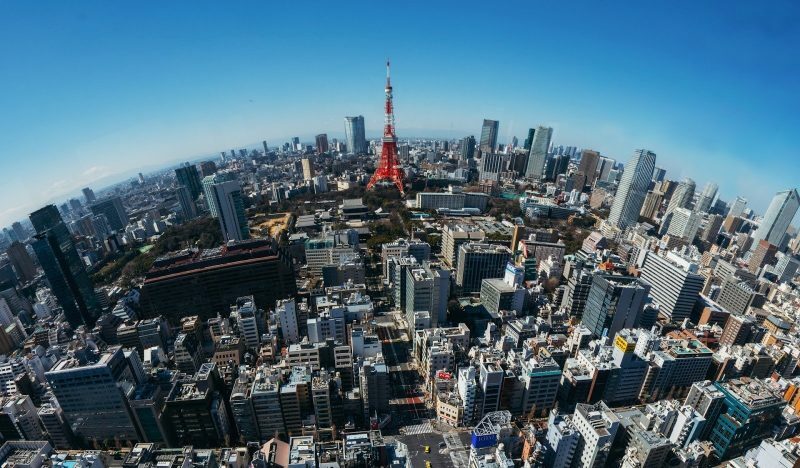 The Boomers Make Australian Basketball History At Tokyo Olympics
It was with heavy hearts we hung up our basketball jerseys once again in July, as new lockdowns were introduced across the country. But luckily, we had plenty of sports on TV to keep us entertained at home. The main event, of course, was the Olympics!
Though almost a year later than initially planned, the 2020 Olympics finally got underway in Tokyo, Japan. Despite initial hesitancy at hosting the event in the midst of a global pandemic, the games went ahead as planned - though without any crowds. Here in Australia, with much of the country isolating at home for the whole event, the Olympics offered us all a chance to escape the COVID-19 madness and forget about our tiresome situation for a little while.
While our Australian athletes performed exceptionally well in many events, it was perhaps the Basketball team that captured the spirit of the Olympics best.
A HISTORY OF FOURTH
For over 60 years, Australia has been chasing a medal in the basketball at the Olympics. Since 1976, the Australian team (nicknamed The Boomers) has made it to at least the quarter finals at every Games except for one (Athens, 2004).
On four occasions it has made it to the bronze medal playoff, but lost each time

​​Seoul 1988 - lost to United States (by 29 points)
Atlanta 1996 - lost to Lithuania (by 6 points)
Sydney 2000 - lost to Lithuania (by 18 points)
Rio 2016 - lost to Spain (by 1 point) after a late foul call
"[We have] a proud tradition of basketball," said Brian Goorjian, the Boomers coach and a legendary figure in Australian basketball, "but we've never medalled."
The long history of close calls and nail-biting finals has created generations of frustrated Boomer fans. But as the games got underway this year, we soon realised that the Aussie Basketball team was stronger than ever. With hopeful hearts we watched the games unfold in equal amounts of excitement and stress.
HISTORY REPEATS ITSELF
Australia first competed in the basketball at the Olympics games in Rome, Italy, in 1960. The team at the time was not only unknown, but untravelled and young. Legendary coach Lindsay Gaze was a player in those days.
"It was the Rome Olympics – the first time we were out of Australia as a national team," he said.
"After the first game the news reporters declared that it would probably take about 30 years for basketball in Australia to catch up with the Philippines because we were beaten by about 30 in the first game."
Only four years later, Australia returned to the 1964 Olympic games in Tokyo - and made history. They won most of their group stage games and came close to beating Yugoslavia in the first knockout match.
"We were very, very, unlucky to lose to Yugoslavia in overtime, when we were ahead by four points with a minute to go, because Yugoslavia was one of the medal candidates at that time.
"I think the Tokyo Olympics for us was an emergence ... a new team on the international ranks," he told the ABC before this year's Games began. "It basically gave us the belief in ourselves that we could compete at that level."
And compete on that level they could! In an almost poetic return, the Boomers gave a sensational performance in Tokyo this year - not too unlike Australia's comeback in 1964.
2021 - MAKING HISTORY
The Boomers arrived in the Japanese capital with a determination to break the losing trend and bring home a medal. Prior to the Games, as part of their training camp, they connected with many of the original players from 1964 and embraced that same honour of competing for your country at the Olympics.
This was no more important than for Boomers captain, and Australian flag bearer Patty Mills. After making it through the group stage and eventually falling to the USA in the gold medal match qualifier, a disappointed Mills was determined to lead Australia to a bronze medal. Playing against Slovenia, Mills was the difference in the game, scoring 42 points with nine assists from 38 minutes on court.
The Boomers would go on to win 107 - 93.
"What he did was an epic performance of any Australian in any sport and the fact that he carried the flag, all that came with that, representing the Aboriginal community, bringing all of our cultures together. There's a tremendous responsibility. That meant a lot to him," Goorjian said.
Immediately after the full-time siren — following some emotional hugs with teammates, including fellow four-time Olympian Joe Ingles — captain Mills gathered his team in a huddle and emphatically and explicitly told them: "This is the standard now."
"It's our culture, at the end of the day, Australian culture, our Aussie spirit. It's the boys being able to hang together and understand the meaning of what it means to represent your country, and how deep the layers go; for it to just come pouring out in moments like this.
"Now that we've made it over the hill, this is the standard now of Australian basketball and we take nothing less," Mills said.
Though the Olympics are now over for this year, we are still buzzing with excitement from watching so many fantastic athletes, performances and heart-warming moments of true sportsmanship. If you are looking for a way to connect with your teammates or increase a sense of belonging in these tough times - consider revamping your team's look with a new set of jerseys.
We take great pride in our quality gear and designs at Vortex, and we offer both ready-made basketball jerseys and design-it-yourself styles to choose from.