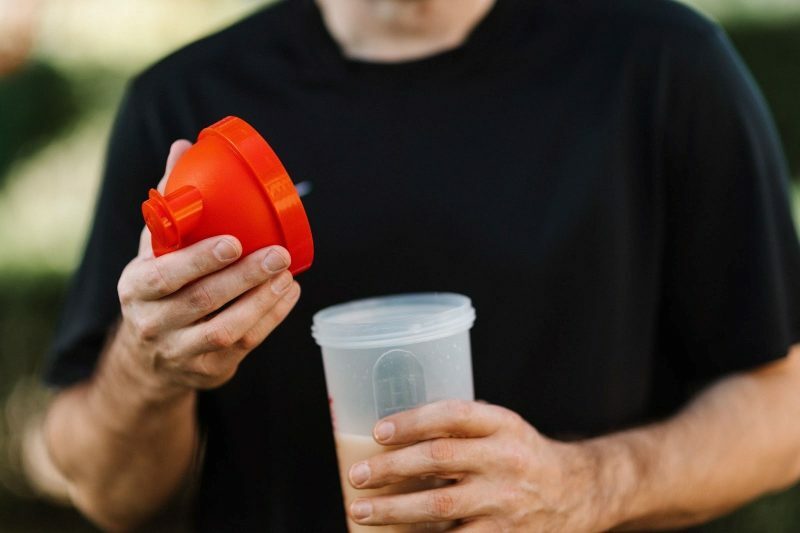 The Habits Actually Worth Adapting If You Want To Improve Your Fitness In 2022
Did you too kick off the year with the old saying, "new year, new me"? There's no doubt that January is the perfect time to reset some of our lifestyle and fitness goals, but that can sometimes be easier said than done. In most cases, setting a New Year's Resolution to bring your fitness and basketball skills to the next level unfortunately isn't quite enough. Improving your health and wellbeing is a process. For example, did you know it takes 21 days to create a habit?
Luckily, science shows that habits that involve physical movement are easier to "condition." So, if your goal is to improve your fitness, you've already got a head start. There is also plenty of evidence that suggests the best habits are the ones we can sustain long term. That's why we need to start slow and ensure we set realistic and achievable goals. Once we have one healthy habit down, we can aim higher - or introduce new routines.
So, what are the key habits that actually do make a difference to our performance?
CUT ALCOHOL
As the silly season draws to a close, some of us may have the feeling that we indulged a little more than usual over the holidays. That's perfectly fine. Fortunately, the new year is the perfect time to reset and cut back on the booze a little. While limiting the amount of alcohol you consume is an obvious first step to becoming a healthier you (most top sports people stop drinking altogether during competition and training times), it can be a difficult goal to commit to. But if you succeed, there are plenty of benefits awaiting you - such as improved sleep, better hand-eye coordination, and easier weight control. One of the easiest ways to cut alcohol is to get your friends and family on board. Dry February, anyone? Another tip is to force yourself to cut back by planning a sporty activity for early the following morning or driving to social occasions.
GETTING A FULL NIGHT'S SLEEP
We all know a good night's sleep can make or break a day, but we often underestimate how important good sleep is for our bodies and the benefits it can have for our health and fitness.
Not only does sleep improve our mood, but it also makes us more alert and motivated to tackle the day. Sleep is also essential for recovery. When we get a good night's sleep, the body produces growth hormone, which helps us build lean muscle and repair any damage (good or bad) we have done from exercising. In turn, moderate to vigorous exercise also helps us sleep better - creating the ultimate cycle of health improvement!
The basics for getting a good sleep are pretty simple:
No screen time before bed
Have a cold bedroom
No food for a few hours beforehand
Hydrate properly
Wake up early - it will be easier to build this habit if you try to wake up and go to bed around the same time every day as well
PERSONALISED SUPPLEMENTS
If you've ever found yourself seduced into buying one of the many exciting supplements, vitamins, proteins, or other alternative remedies you've seen online, you're not alone. But even though a specific supplement may sound vital or even performance-enhancing, it might not be what your body needs.
The types of supplements you might look at getting will differ depending on the sort of training you're doing as well. For example, someone trying to lift weights and build muscle might look to supplement their diet with protein or creatine, whereas a long-distance runner may want to try magnesium supplements for muscle recovery.
Whether you are a professional athlete or just playing for fun, you want to look after your health and make sure you get all your nutrients, but there is little point taking supplements unless your body is lacking something.
The best way to maximise your health is to find out what your body needs. This can be easily done through a few tests at your local GP. They will let you know what your values are and whether you should introduce any supplements to your diet.
NEW SPORTS OUTFITS
We might be a bit biased here, but nothing motivates us as much as throwing on a fresh basketball jersey. One of the most common ways to form a new exercise habit is to change into your workout gear at a specific time (for example, first thing when you get up, or as soon as you get home from work) so that you are telling your brain it's time to work out.
If you're looking the part, you're also likely to get a motivation boost and want to continue with your new exercise regime. If your current workout clothes are a bit tired or old, you can check out our styles here and refresh your gear. If you're after some new footwear too, we recently published a sneaker edit with the hottest kicks of the season.
Though 2022 may have had a rocky start for some of us, that doesn't mean we can't make the best of the situation we're in. With a few small changes we can create new and healthy habits that will help us feel and perform better than ever.
The team at Vortex wishes you all a happy and strong New Year and hope to see you rep your new jerseys on courts around Australia all year.