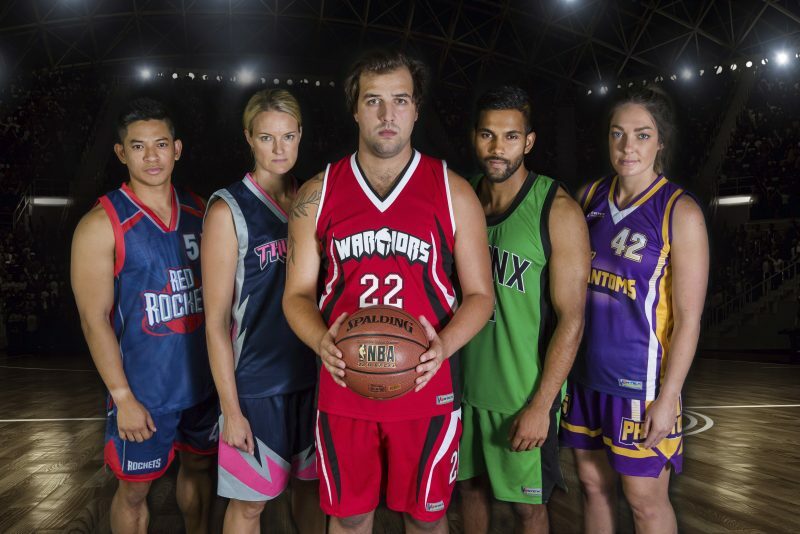 Tips On How To Design Your Own Custom Vortex Basketball Uniform
The basketball uniform is what ties a team together, in both spirit and style. So if you're starting a new team, or just freshening up an existing one, the design is important. Choosing your own jersey design is a great way to achieve a unique look that highlights the attitude and values of your team.
But before you get started, it is important to understand the different components that make up a basketball jersey.
Here is our break down of some important things you should know before you start the design process.
1. KNOW YOUR FABRICS

We use three types of fabrics for our Vortex basketball uniforms, all of which have unique benefits:
The traditional basketball jersey material, Mesh fabric contains many small visible holes. Not only do these holes give the fabric its trademark look, but they also make it lightweight and extremely breathable.
Cool Dry is similar to mesh however it doesn't have the same small visible holes, instead this fabric utilises a weave feature that allows the material to breathe. As the name suggests, this fabric will help keep the wearer 'Cool' and 'Dry'.
Dazzle is a shiny material, Dazzle does not breathe as well as the Mesh and Cool Dry fabrics, but it is well suited to designs that benefit from a little extra sparkle.
Cool Dry Mesh is a hybrid of Mesh and Cool Dry, this material is only offered for reversible sublimated singlets.
2. KNOW YOUR STYLES
Vortex has four styles to choose from, depending on your budget and design needs.
For those who want to keep things simple, the budget design range is a great option. A basic two-tone design that includes stitched player numbers on the front and back of the jersey, Budget Designs also allow for customisation of:
Fabric type
Neck style (Flat V, Round or V)
Colours: 2-colour scheme (base and side panels).
Choice of fabric
Neck style
Colour scheme – choose between 2 and 5 colours
Stitched player team name
Stitched player or sponsor name
For those who want to keep things smart but economical, Budget PLUS offers additional customisation, such as adding team and player names.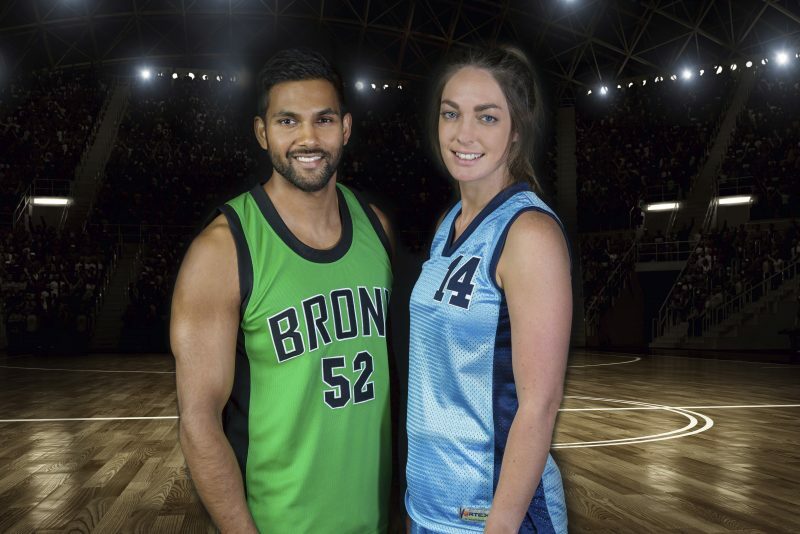 Take your design to the next level with further customisation. Elite Designs give you the ability to select your:
Choice of fabric
Neck style
Colour scheme – choose between 2 and 5 colours
Stitched player team name
Stitched player or sponsor name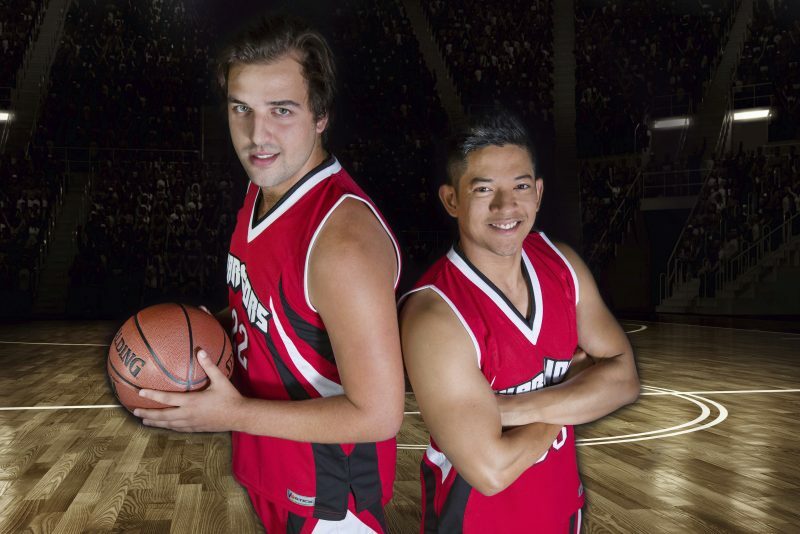 Sublimated Designs
Sublimated Designs are created using a unique process of transferring dye to fabric using heat. The image is first printed on to a special type of paper that is then placed on top of the jersey. As heat is applied, the ink transfers from the paper to become a part of the fabric - resulting in a soft, breathable material. Another benefit of this process is the longevity of the prints; since there is no stitching involved, your numbers will not wear off.
As this process relies on a technical process and equipment, the quality of sublimated uniforms can vary greatly. Vortex uniforms are made using only the very best equipment from Germany and premium European inks.
Sublimated Designs are ideal for creating vibrant, colourful, all-over designs!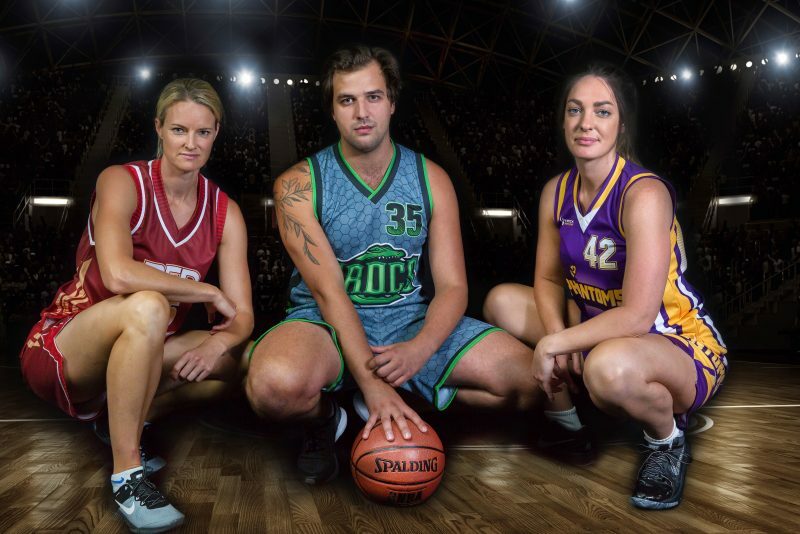 Readymades
If you want the look of a custom design without having to choose the specific elements yourself, our readymade jerseys are a great option. We have differing colour schemes available in each of our 3 lightweight fabrics:
MESH:

Navy Blue & Royal Blue
Silver & Navy Blue
Yellow & Black

DAZZLE:

Apple Green & Black with black

COOL DRY: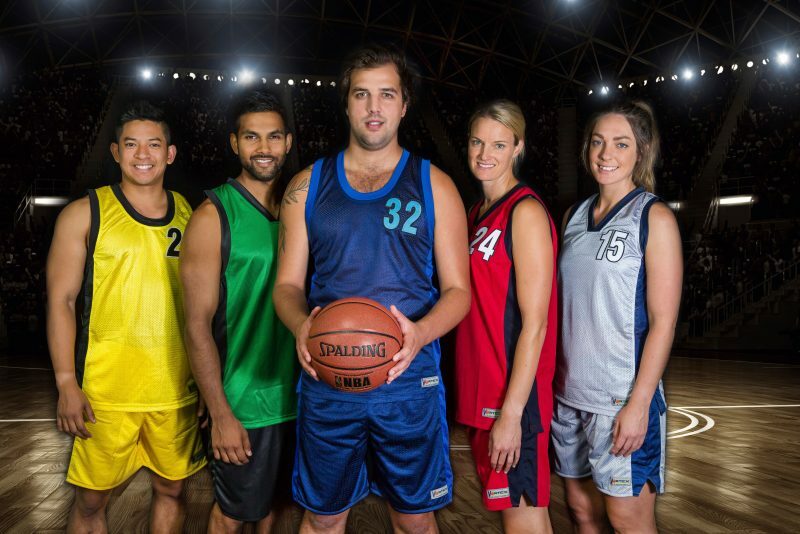 Perfect when you need another set of jerseys but don't want to buy a whole new kit. Whether it's for a training drill or a game day colour clash, reversible singlets offer great flexibility. To decrease weight and increase breathability and comfort, reversible singlets in the elite and budget options are only offered in the mesh material.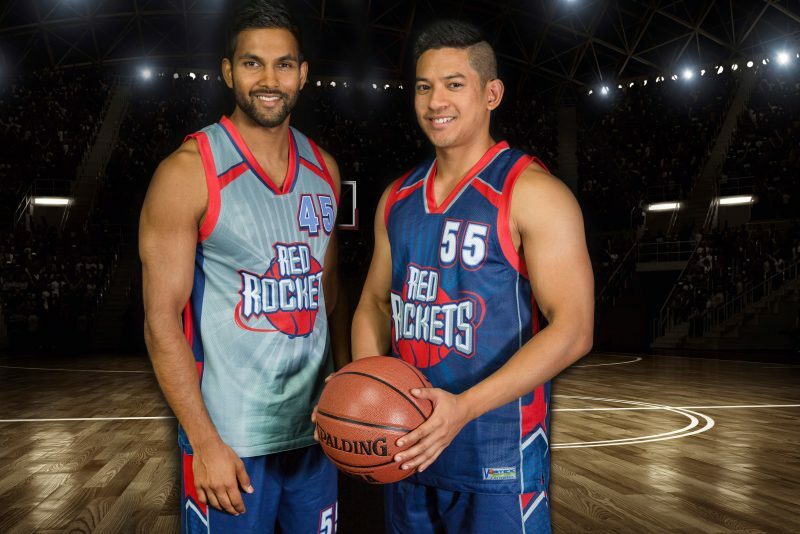 Ready to get started? Head over to our design tool to experiment with fabric, styles and colours and come up with the perfect Basketball Uniform for your team.
For all sizing information, check out the size chart.
Oh, and to keep things easy, we keep all your designs on file so they can be reproduced time and time again. Even if you need just one more piece.
Happy designing!